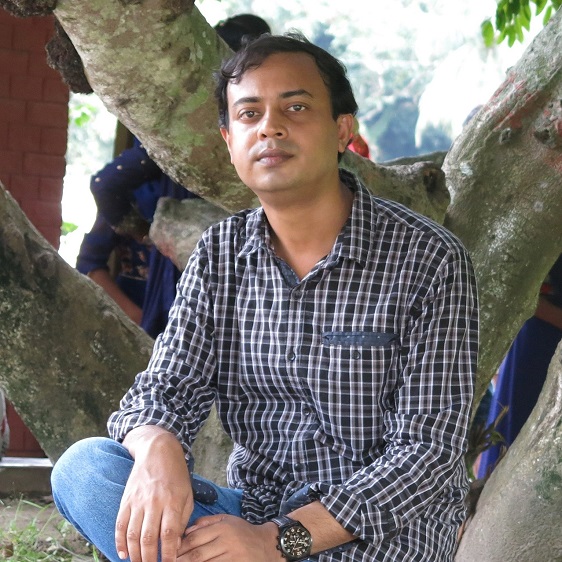 PhD student.
Prior to arriving at URegina, Mehedi completed his MSc in Water Resources Engineering at KU Leuven, Belgium. He focused his master's thesis on Hydrological modeling. Mehedi also received a Master in Environmental Engineering from BUET, Dhaka. He graduated in Agril. Engineering from BAU, Mymensingh where he concentrated his undergraduate research on geotechnical engineering. Mehedi previously worked at River Research Institute in Bangladesh. He has over ten years of research experience in many facets of physical as well as numerical modeling, hydrology, and river engineering. He is broadly interested in geoenvironmental engineering and waste management.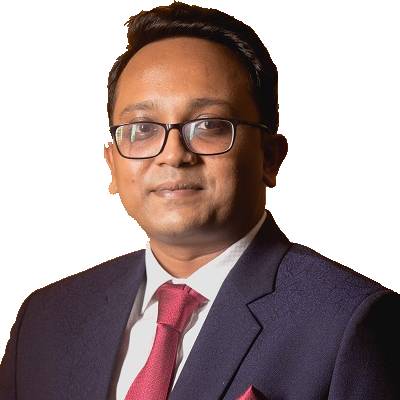 MASc student.
Tanvir Shahrier Mahmud (MASc in EVSE) completed his undergraduate in Civil Engineering from the Khulna University of Engineering & Technology (KUET), Bangladesh. His research interest includes the Beneficial Reuse of Waste, Environmental Geotechnics, and Solid Waste Management. Tanvir Shahrier Mahmud possesses five years of hands-on experience in the construction industry of Bangladesh, which caters to his familiarity with the constraints in implementing environmental safeguard policies and waste recycling strategies at construction sites contributing to his ability to assess the feasibility of different solid waste management approaches in the practical field.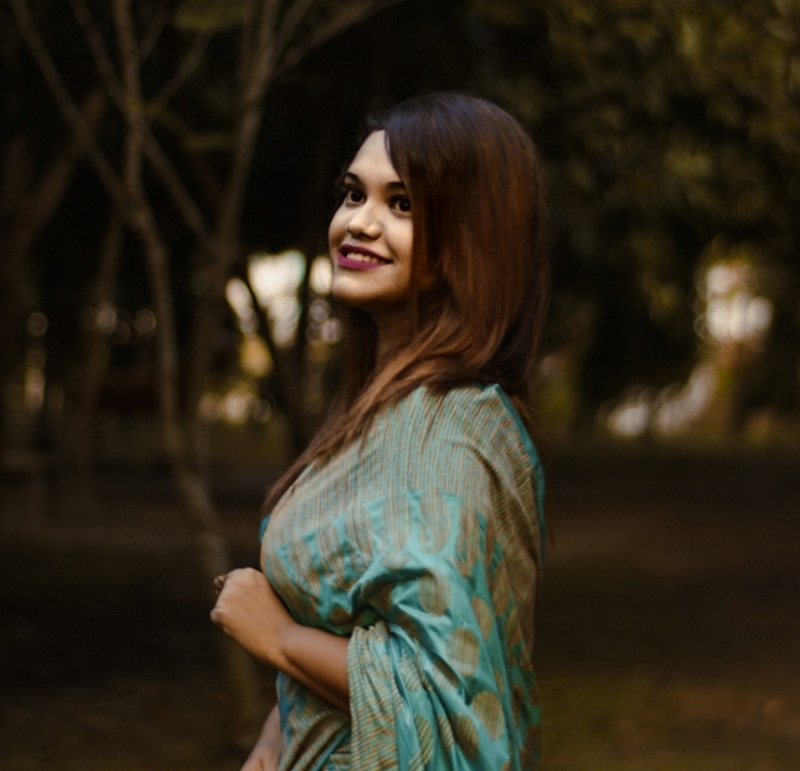 MEng student.
Rafsan E Jeenat is a Masters student in Environmental System Engineering at the University of Regina. She is particularly interested in solid and hazardous waste management, recycling and reuse, and landfill design. She holds a bachelor's degree in Civil Engineering from the Military Institute of Science and Technology (MIST). Her undergraduate research, supervised by Dr. Md. Tauhid Ur Rahman of MIST, focused on the assessment of groundwater contamination caused by industrial dumping using Visual MODFLOW. Jeenat worked at MARS Engineering Solution for three years as an office engineer in the project management department.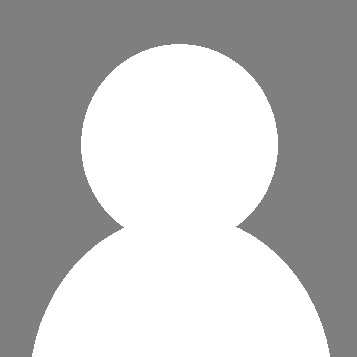 MASc student.
Derek Mensah is a second year master student in Environmental Systems Engineering at the University of Regina. His research interest spans across geo-environmental engineering and solid waste management. Currently, he is investigating diversion efficiency of Provincial waste management systems in Canada using input-output metrics. Prior to his masters, Derek had some hands on experience with Counsel for Scientific and Industrial Research – Water Research Institute (CSIR-WRI). He obtained his bachelors in Geological Engineering.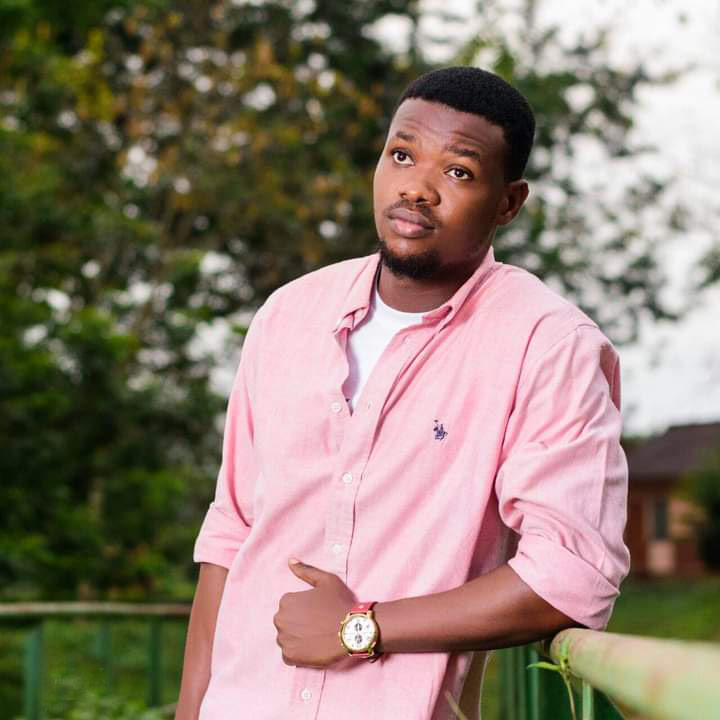 MASc student.
Kenneth Kwaaboadu Adusei is a first-year Master's student. He is currently working on forecasting solid waste generation at the Regina Landfill using Artificial Neural Network. On a wider scope, his interest is in Sustainable solid waste management practices and site remediation. Kenneth graduated from the University of Mines and Technology, Ghana in 2017 with First Class in Environmental and Safety Engineering. Before his Masters, he worked with the Environmental Department of Goldfields Ghana Limited (International Mining Company) as an Intern for 3 years.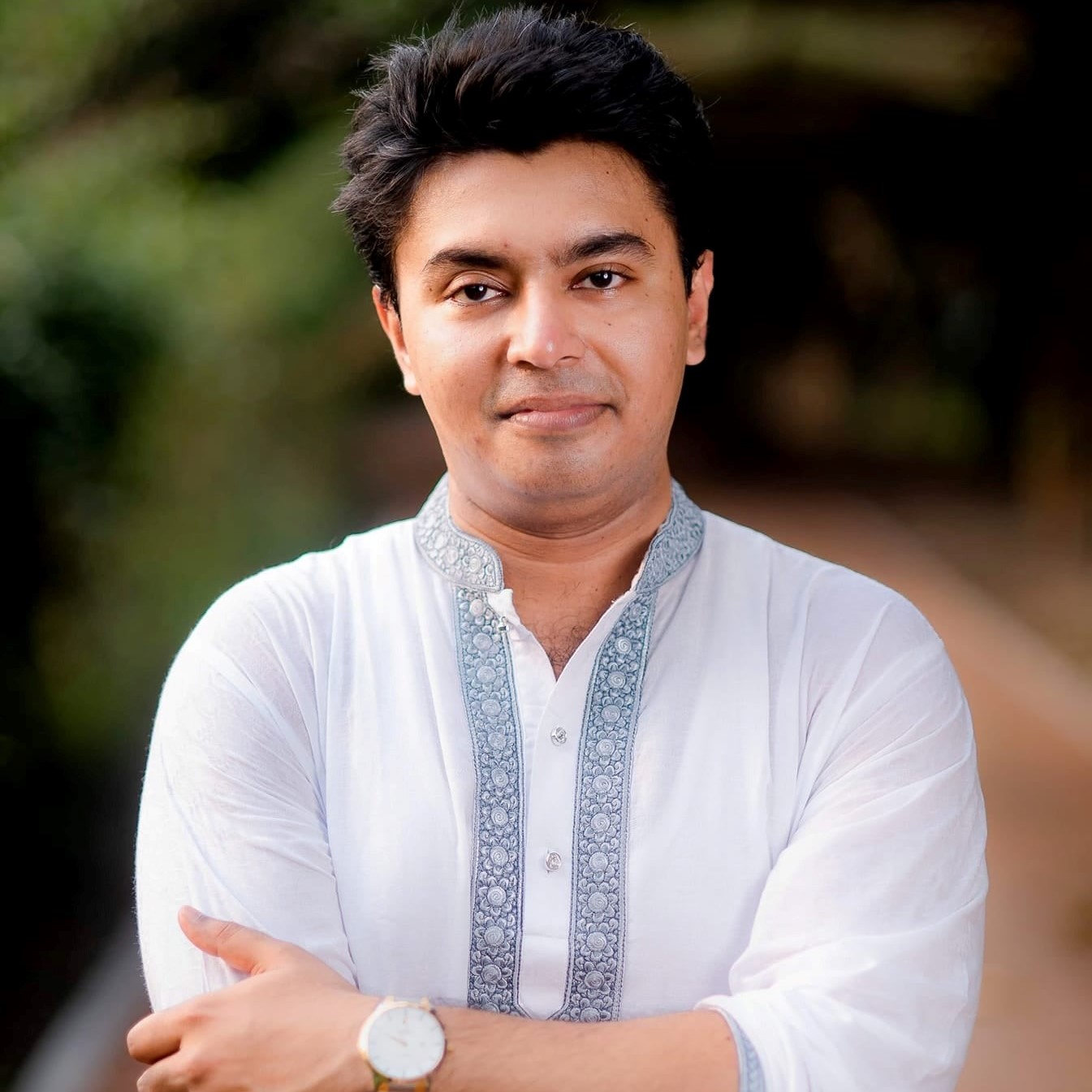 MASc student [Co-supervision with Dr. Golam Kabir, ISE.]
Monasib Romel is a MASc student in Industrial System Engineering (ISE) of University of Regina. Previously he completed his Bachelor in Civil Engineering from Bangladesh University of Engineering and Technology and Masters in Business Administration (MBA) from Institute of Business Administration, Dhaka University. He also had experience in Industrial Finance Inspector for 10 years in different financial institutions in Bangladesh. Monasib also had on Project Management Training in AOTS at Osaka, Japan. His latest research focus is on Solar Waste Management.
Graduate students and RAs
Graduate students completed their advanced degrees under my supervision/co-supervision:
Dr. Nima Karimi, "Developing Canadian solid waste management system at a regional level with the integration of remote sensing satellite imagery, machine learning tools, and GIS network analysis" (Apr 2022) - Nominated for Graduate Awards at University of Regina.

Ms. Sanaalsadat Eslami, "Prediction of Waste Generation and Disposal Using System Dynamics Modeling", MASc thesis (Dec 2021)

Mr. Abhijeet Ghosh, "Temporal and spatial analysis of landfills and transfer stations in Saskatchewan", MASc thesis (Dec 2021)

Dr. Amy Richter, "Improving Data Driven Canadian Waster Management Policy Using GIS, Remote Sensing, and Other Advanced Techniques", PhD thesis (Apr 2021). Recipient of the President's Distinguished Graduate Student Award.

Mr. Damien ErnSyl Jon Bolingbroke, "Using Waste Diversion Indicators To Understand The Diversion Efficiency and the Materials Handled Efficiency of Canadian Solid Waste Management Systems", MASc thesis (Apr 2019)

Dr. Hoang Lan Vu, "Advanced numerical modeling techniques for Modern Waste Management Systems", PhD thesis (Dec 2018)

Mr. Senthuran Surendran, "Life cycle assessment of the use of beverage containers on cruise ships", MEng project (Dec 2018)

Ms. Conglian Pan, "Hydrochemical Assessment and Modelling of Groundwater Quality of an Urban Aquifer near a Sanitary Landfill", MASc thesis (Aug 2018)

Ms. Amy Richter, "Investigating the Nova Scotia Waste Management Model: Business and Financial Aspects", MASc thesis (Aug 2017)

Mr. Nathan Bruce, "Seasonal k and Independent Carbon Dioxide Approaches For First Order Decay Landfill Gas Modelling", MASc thesis (Dec 2016)

Ms. Aklima Zerin Asha, "Analysis and Comparison of Solid Waste Management Systems and Diversion Practices in Alberta and British Columbia", MASc thesis (Dec 2015)

Ms. Asma Akter Chowdhury, "An Analysis on Non-hazardous Waste Diversion and Recycling Trends in Ontario, Canada", MEng project (Aug 2015)

Mr. Rajesh Shrestha, "Ontario Waste Recycling Policies and Programs on MSW Management", MEng project (Aug 2015)

Ms. Meherun Nesha, "Design Principles and Regulatory Requirements for Municipal Solid Waste Landfill Gas Extraction and Leachate Collection Systems in Western Canada", MEng project (Apr 2015)

Ms. Yu Wang, "Non-hazardous Waste Generation Characteristics and Recycling Practices in Manitoba and Saskatchewan, Canada" MEng project (Dec 2013)

Dr. Asha Srinivasan, "Removal of oil from water using fungal biosorption", PhD thesis, co-supervised with Dr. T. Viraraghavan (Jan 2012)

Mr. Muhammad Azam, "Land Applications of Bio-solids", MEng project, co-supervised with Dr. Y-C Jin (Sept 2011)

Mr. Khalid A. Zeinelabdin, "The Use of Electrical Conductivity Surveys for Long Term Monitoring of Saskatchewan Highway", MEng project, co-supervised with Dr. Y-C Jin (Jun 2011)
Undergraduate Research Assistants
Mr. Mayank Singh, Delhi Technological University, India. Mitacs GRI Project ID 23621, "Modeling of municipal solid waste generation during COVID-19" (07-09/2021)

Ms. Zeineb Behi, Ecole National d'Ingénieur de Monastir, Tunisia. Mitacs GRI Project ID 17133, "Smart campus and solar intensity assessment" (06–08/2019)

Ms. Yitong Chen, Nanjing University of Posts and Telecommunications, China. Mitacs GRI Project ID 17110, "Cigarette butts, the World's number 1 litter" (07–09/2019)

Ms. Priscila Dickinson, University of Regina, "CB littering and designed smoking areas on campus" (06–08/2017)

Mr. Ivan Hue, University of Ottawa, "Cigarette butt litters and indoor smoking policy" (05–08/2016)

Ms. Amy Richter, University of Regina, "Diversion practices in Eastern Canada" (05–08/2015)

Ms. Rafaela Mayumi Kawata, University of Regina, "Solid waste management industry in Eastern Canada" (04–08/2014)

Mr. Penghui Dai, University of Regina, "Solid waste management industry in Western Canada" (05–08/2014)
Final-year-project students
BASc students completed their capstone design projects under my supervision/co-supervision:
Ms. Josephine Craig Penner, Mr. Tommy Lien, Mr. Justin Peterson, "Pilot Project: Design of soil farm for Mosaic Belle Plaine" (in 04/2022). Recipients of the 2022 RCE Saskatchewan Education for Sustainable Development Recognition Award.

Ms. Aimen Ejaz, Ms. Anukaranjit Bharthi, Ms. Ayesha Zahid, Ms. Tinsae Alemu "Designing a compost system using styrofoam" (04/2021). Recipient of the 2021 RCE Saskatchewan Education for Sustainable Development Recognition Award.

Mr. Mauz Asghar, Mr. Jungtaek Lee, Mr. Jay Ramler, Mr. Ghebrehiwet Zeremariam, "Design of a Conceptual Water Distribution System for the Village of Meath Park" (04/2020). Recipient of the 2020 RCE Saskatchewan Education for Sustainable Development Recognition Award.

Mr. Matthew Bachelu, Mr. Bryan Kelly, Mr. Ethan Reoch, "Highway 2 Passing Lane Warrant and Design" (04/2019)

Ms. Nicole Cripps, Mr. Brady Eurich, and Mr. Brett Thomas, "Utilizing Landfill Waste Heat as a Heat Source for a City of Regina Facility" (04/2019). Recipient of the 2019 RCE Saskatchewan Education for Sustainable Development Recognition Award.

Mr. Kelly Kovach, Mr. Romana Anmoaldeep, and Mr. Harley Barrett, "Sustainable Alternative Daily Cover for the City of Regina Landfill" (04/2018)

Ms. Debia Keneni and Mr. Jaime Cabrera-Melendez, "Feasibility study on anaerobic digester at Regina landfill" (04/2018) – a joint project with ISE (Students: Ms. Jasmyne Barton and Mr. Brennan Nguyen; Supervisor: A. Aroonwilas). Recipient of the 2018 Regina Engineering Society Project Day Award.

Mr. Dane Bueckert and Mr. Justin Baril, "Determining feasibility of small-scale methane bioreactors" (04/2017)

Mr. Brandon Purdue, Mr. Parker Shupe and Mr. Graem Johnston, "Placement and feasibility of Solar Powered Waste Disposal on University of Regina Campus" (04/2016). This project is selected and supported by the Sustainability and Community Engagement Fund, U of R.

Mr. Hussain Faris, Ms. Proyanka Kaura and Mr. Lee Mackenzie, "Study on Waste Plastics Processing and Treatment in the City of Regina" (04/2016)

Ms. Cristina Isaza-Villegas and Ms. Hebly Soraya Cushicondor, "Conceptual Design of a Dewatering Facility for Storm-water Residuals and Hydro-excavation Material for the City of Regina" (04/2016)

Mr. Penghui Dai, Ms. Camille Jensen, and Mr. An Zhang, "Placement and Design of Recycling Systems in Riddell Centre at University of Regina" (04/2015)

Mr. Pablo Jaramillo, Ms. Minsoo Cho, Mr. Andres Palma and Mr. Jeeshan Ahmed, "Design of the University of Regina composting system using a decision matrix" (04/2015). This project is selected and supported by the Sustainability and Community Engagement Fund, U of R.

Mr. Evan Adler, Ms. Sarah Hudson, Mr. Evan Bahr, and Mr. Chad Bosgoed, "Operational Design and Economic Analysis for the Expansion of BEST landfarm's Compost Facility" (04/2014).

Ms. Megan Semeniuk, Ms. Hilary Steinbach, and Ms. Nicole Spencer, "Alternative Methods for Disposing of Horizontal Drilling Waste" (04/2014)

Mr. Nathan Bruce and Ms. Milagro Vaquerano, "Designing a Lab Section of ENEV 422" (04/2014)

Ms. Erica Klein and Mr. Nikolaus Felsing, "University of Regina Organic Waste Composting" (04/2013)

Mr. Ying Shi and Mr. Qun Gu, "Leachate Collection System Design for landfill of Regina" (04/2013)

Mr. Ferozuddin Azizi and Mr. Kun Guo, "Design of a curbside recycling program for the City of Regina" (04/2013)

Mr. Damien Bolingbroke, Mr. Reid Lustig and Mr. Levi Paul, "Design of a Food waste composter at the RCMP Repot" (04/2012)

Mr. Yongzhe Yang and Mr. Yao Zhao, "Design of a Versatile Weighting System for Landfill Sites" (04/2011)

Mr. Matthew Stephenson and Mr. Kyle Grimard, "Modern Roundabout Design for Balgonie, Saskatchewan" (04/2011)

Ms. Brittany Fellner and Ms. Claire Amundsen, "Design Optimization of a community Gardens Composting System" (04/2011)

Ms. Na Ding and Mr. Zhuodan Feng, "Expansion of Regina Sanitary Landfill" (04/2010)

Mr. Mmoloki Masole and Ms. Chris Richards, "Innovative Campus Recycling Program" (04/2010)

Mr. Xinren Chen, Mr. Xia Zhong, and Mr. Minfei Xiao, "Integrated Food Waste Management Plan at University of Regina" (04/2010)