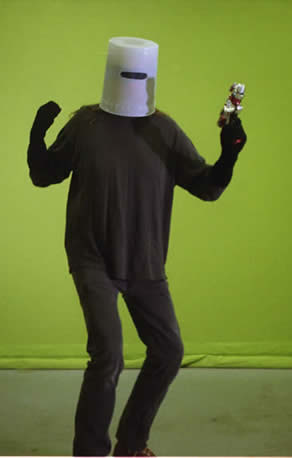 Canister the Robot is a character I have created and used in a number of videos and collages. Some of these explorations can be found in my collage works in Artist Trading Cards and in ISSUU (see links below)
Cards and comics:
2010 - First set of cards (The Misadventures of Canister, the Robot from Belion 7)
2011 - Second set of cards("It was fun at first...", one card only)
2012 - Third set of cards (Canister and the Oracle's Necktie)
2014 - Fourth set of cards (Canister Loses His Head)
2016 - Fifth set of cards (special edition one-off) (Canister and the Cavolite)
2017 - Sixth set of Cards (Growing up with Canister, and learning to obey)
2012 - COMIC 1 Canister the Robot
2013 - COMIC 2 Canister and the Big Bust
2014 - COMIC 3 The Inevitability Syndrome (notes/script)
2015 - COMIC 4 Canister and the Perfect Fix (sketch/script)
2016 - COMIC 5 Head to Tail (notes/sketches)
2017 - COMIC 6 Hide and Seek and Destroy
2018 - COMIC 7 Canister's Sticky Wicket
2019 - COMIC 8 Canister at the End of Time (full page)
2020 - COMIC 9 Covid Canister
2021 - COMIC 10 Canister the Robot's defence mechanism of blaming his pants instead of admitting to a psychological propensity for self sabotage which is the true cause of his perpetual failure
2014 - Canister"published" randomly generated science articles under the name "R. Canister".
2014 - Special edition Canister Operation Game.
2014 blog drama
2016 Canister album, gun, game, and novel at the Art Gallery of Regina.
2016 six foot hight Canister stand-up with face hole for Saw Boy at AGR.
2016 Colouring book and photo series with Kynth from Angst
2016 unproduced plans for puppet Canister
2017 Cameo in Cathedral Village Arts Festival poster, drawn by Allan Dotson.
2017 Violent Canister drawing by William Bessai-Saul
2017 Canister Versus The Red Death silkscreen print by Jason Thiry
On the "drawn portraits of Gerald Saul" page, you can find:
2017 Canister drawing on Cathedral Arts Festival poster by Allan Dotson
2017 Canister crowd-source reward drawing by Geremy Lague