For decades this garage has stood, seemingly a normal car-storage unit along an Argyle Street alleyway in Regina. Unknown to most, an array of art activities have emerged from it. Under the guidance of head curator Gerald Saul and adjunct curator Margaret Bessai, these are some of the activities:
September 8, 2007: "The Garage Show", Adam Lark installation/exhibition
June 24, 2013, "Stereobscura", Geremy Lague installation and performance
September 2013, "The Magic Barber" video production
May 2014, University of Regina graduate students Garcia, Shen, Al Harthi, and Noman.
May 2015, The Terrible Film Festial with work by Dianne Ouellette, Gerald Saul, An An, Rania Al Harthi, and Ken Wilson.
May 2016, Delusia: Tales from the Nocturnalist with Gerald Saul and Thaumatrope Workshop with Christine Moleski
July 2016, super-8 workshop on home made and hand processed filmmaking.
May 2017, Ghost photography, demonstration, workshop, and exhibition.
May 2018, Double-Bubble-Trouble, drawings and video by William Bessai-Saul
May 2019, Eleven Sons, drawings by William Bessai-Saul
May 2020, Covid restrictions prevented site from opening. Steaming video launched during CVAF: "Spelling Lesson" with William Bessai-Saul.
May 2021, FIRE: a site specific video projection.
YAAG MOS Sound Stage, Testament of Frankenstitch
YAAG MOS Sound Stage, Spelling Lesson - 2020 Covid pop up project
YAAG Records - Canister! Assault and Batteries album recording
YAAG Animation - Canister and Friends
YAAG Publications - The Dangerous Nap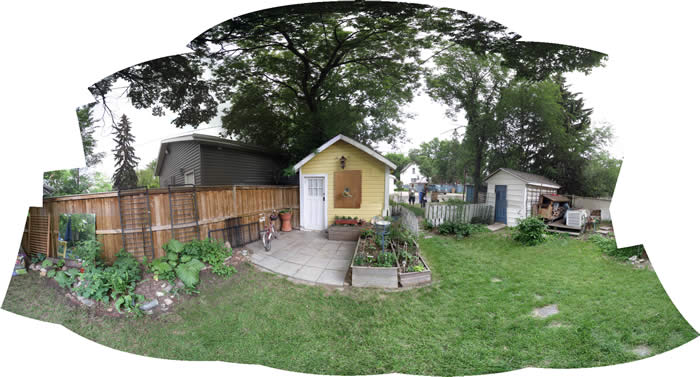 On May 15, 2021, an arsonist set fire to the YAAG. While no artwork was on display, the future of the site is in question.