FILMS OF GERALD SAUL
FIRE: the end of YAAG?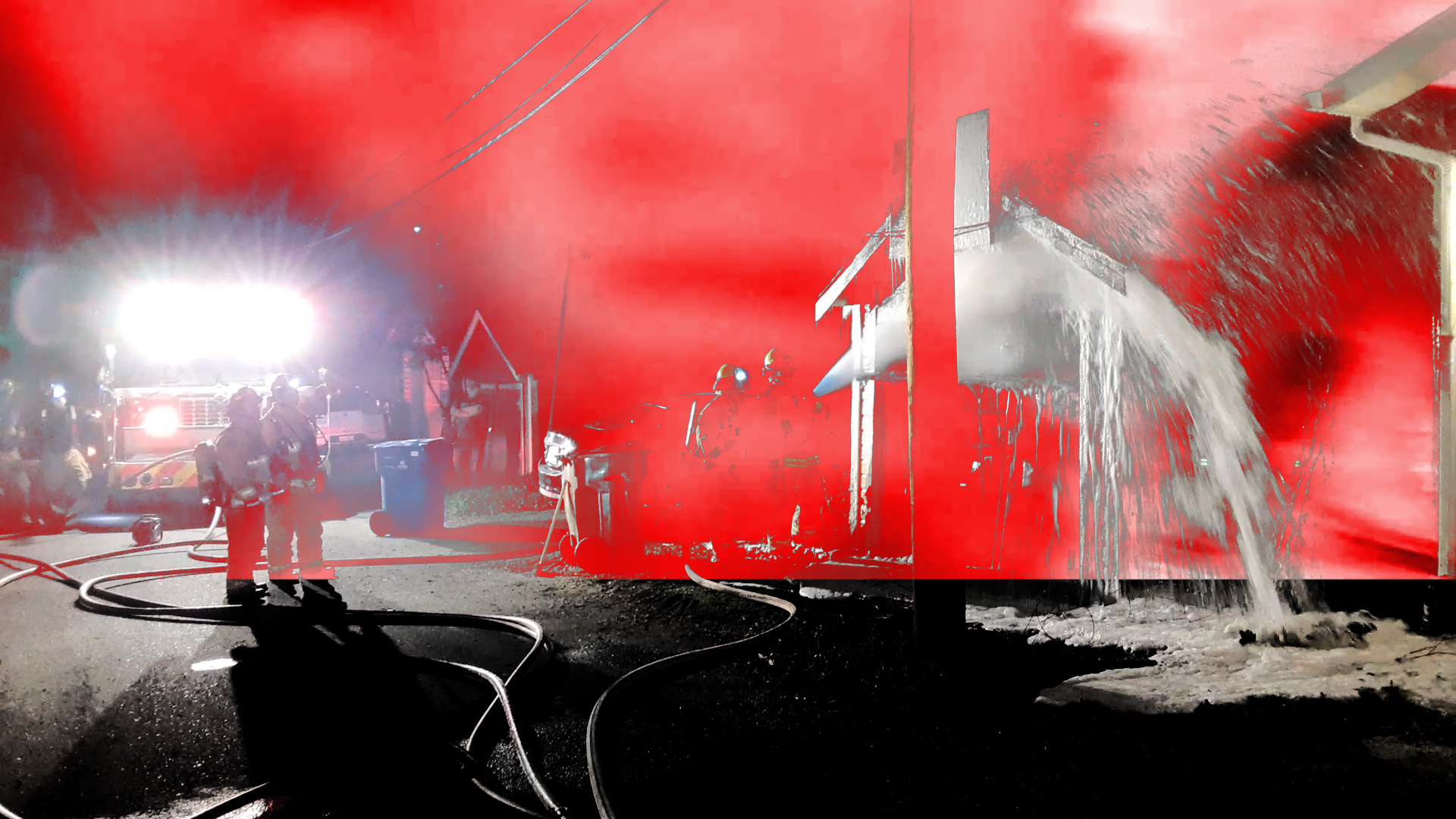 On May 15, 2021, at 11:32pm (as documented in a neighbour's security camera, an individual set fire to a pile of sticks behind the garage on my property which doubles as the Yellow Argyle Art Garage (YAAG) which had been scheduled to be the site of a projection during the Cathedral Village Arts Festival.
While the garage fire was caught quite quickly, damage was neverthless extensive. I was out there with a garden hose at first and, after proper firefighters arrived, I was there with a camera to collect images. On May 25, ten days later, I presented a site specific screening of that footage, edited and manipulated into a five minute loop, on the white painted wall of the garage for people to view from the alley during my scheduled YAAG event. Covid restricted large groups but the mask requirement, the public space (alley) and the cool open air (warmed only by our fire pit on the driveway) made the situation very low risk. The audience reached about 15 at its peak (which doesn't sound like many, but felt very crowded after 15 months of a lock down).
The five minute loops were a bit of a lie. I created seven variations of the five minute film. Each of the ran 2 or 3 times before I shut it down at 10:30 pm. Unlike most screening events this year, there was no video streaming to the internet. There is no actual title to this work but "fire" or "fire at YAAG" describes it well enough and preferable to "untitled".