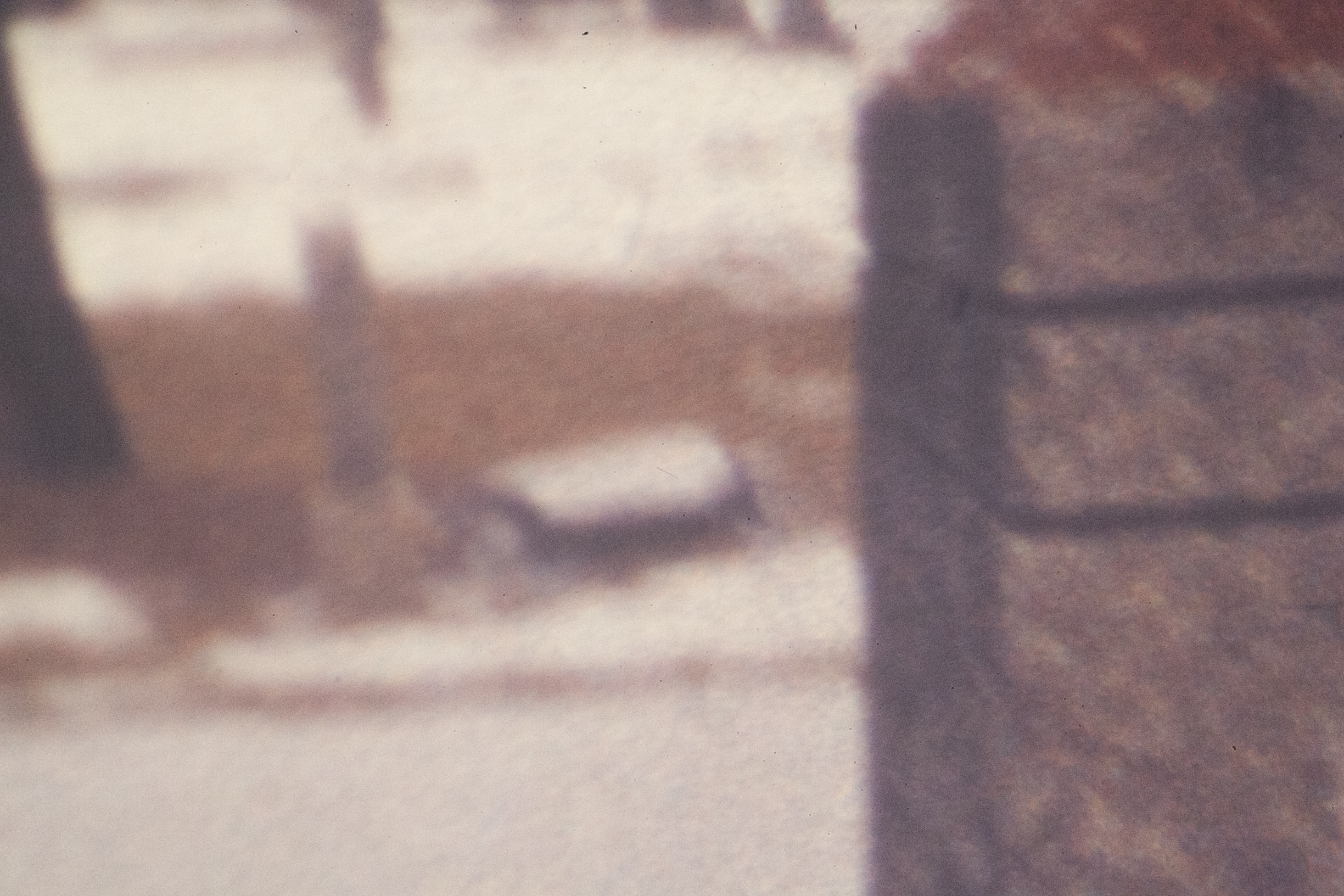 A Grave Film
super-8 film, 6 minutes, 1999, 2003
This was a collaborative workshop film I shot along with Aaron Faser and Stephen McDavid in which we made use of the discrete nature of the super-8 camera to study a cemetery. I suggested that every Regina filmmaker inevitably makes a film in this cemetery (Broad Street at 4th Ave). Two rolls of film were shot simultaneously, one colour and the other black and white. I later intercut the rolls. I had initially included in with the 25 Short Films in and about Saskatchewan, but I removed it from that set after a discussion with one of the collaborators. The music was composed by Jeff Looysen and was performed by Jeff on violin with Jonathon Dyck on piano.
One think that I liked that emerged from the collaboration was a connection between angels atop graves and snow angels we made on site. I'd always hoped to return to try this again, and then....
A Grave Film remake
super-8 film, 6 minutes, 2016
Beginning with the original film as a model, I worked with William Bessai-Saul to shoot new footage in the same cemetary. Unfortunately half of the film footage was lost in processing. To maintain the timing with the original music, I slowed the remaining footage to half speed. The resulting film is more captivating than the first. It premiered at the Anecdotal Evidence exhibition. This newly visualized project was funded by the Canada Council and the Saskatchewan Arts Board.